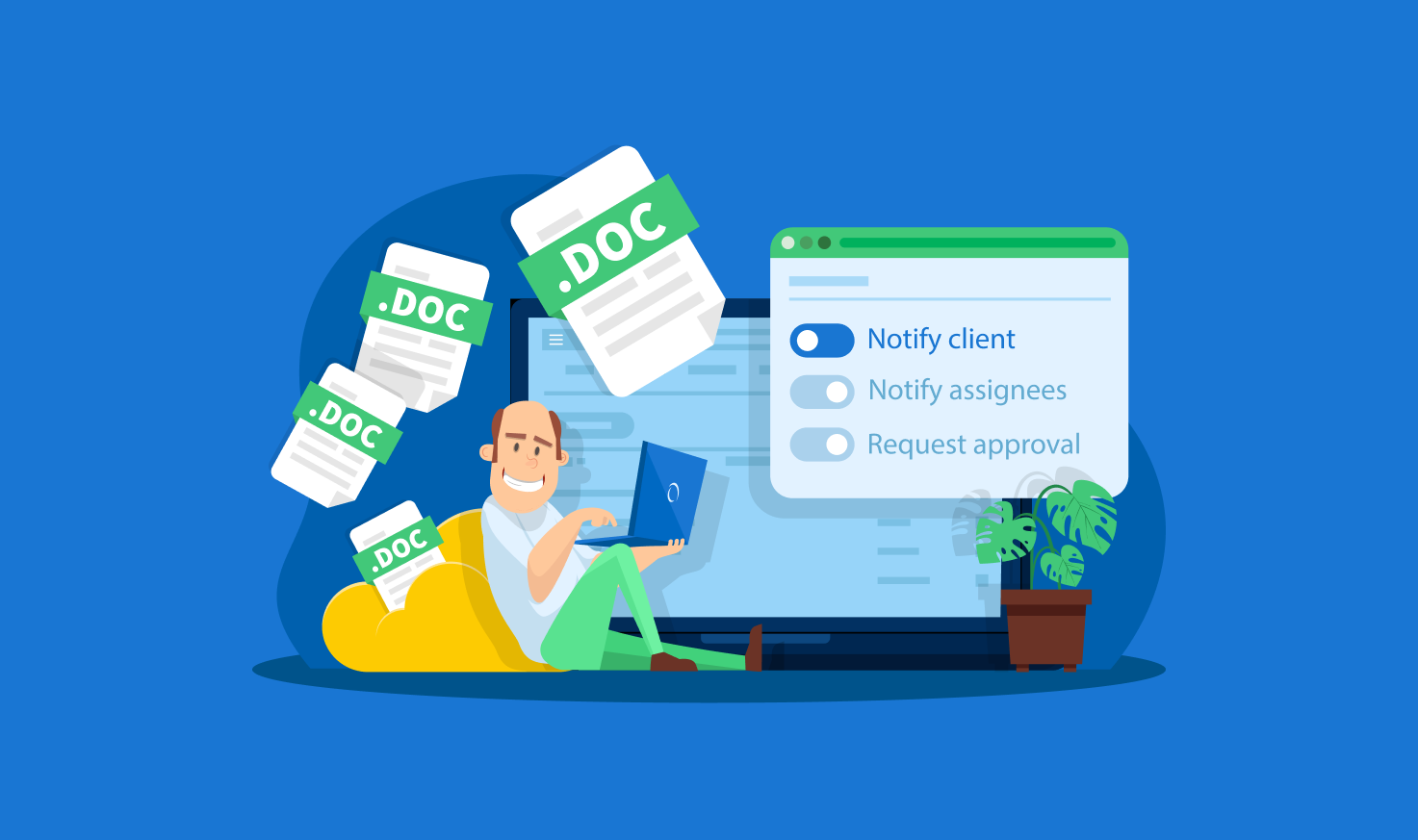 This release is the next step to quick document uploads with granular control for your team. Since document uploads were transitioned to the right sidebar last month, it is 8x faster to upload documents than before. 
As a reminder, these are the options you can toggle on for uploaded documents: 
Previously, you could only specify the same settings for all uploaded documents. If you needed to lock one document to invoice or request approval on another one, you would need to upload those documents separately. The process was clunky, so we decided to change it.
When you upload more than one document, you now see a 'Set up individually' icon in the upper right corner. If you click it, you will be able to adjust settings for each document individually. 
For example, you're uploading an entire folder containing 6 documents, you can choose to remove the 'notify client' toggle from 3 of them, while also locking just one document to an unpaid invoice at the same time. You've asked for this flexibility and we're excited to bring it to you. 
See how this works:
These changes lead to two modes for bulk upload settings:
General toggles — the ones you see after the initial upload. If you toggle them on, the settings will be applied to all uploaded documents.

Specific toggles — the ones that appear next to each of the documents when you click a 'Set up individually' icon. They are applied to each document individually.
Reminder: when you upload many documents at once, your clients now get only one grouped notification.