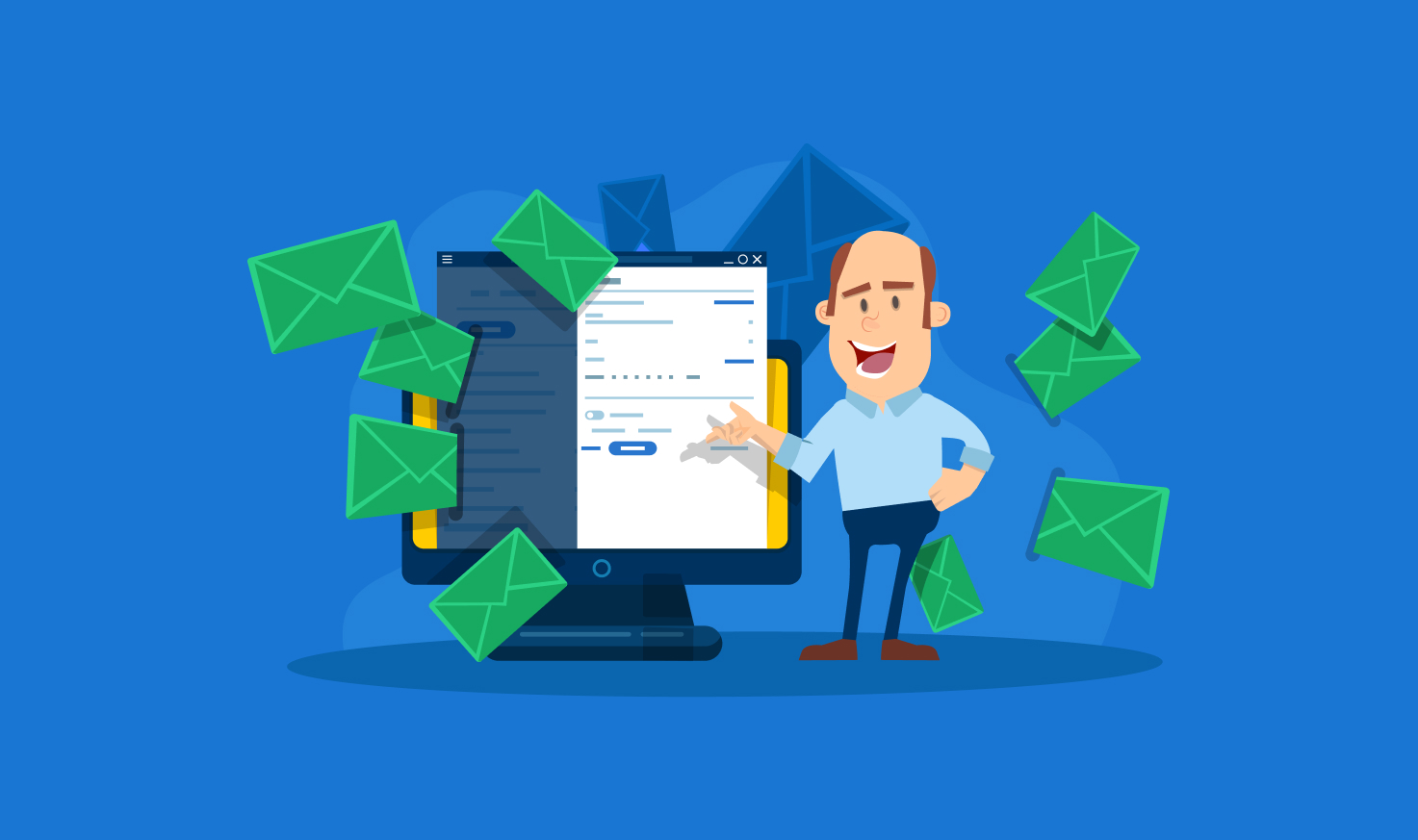 We are excited to announce that emails now get created in the right sidebar, allowing you to email your clients in medias without disrupting your concurrent TaxDome activities. As a result, fewer clicks means better productivity.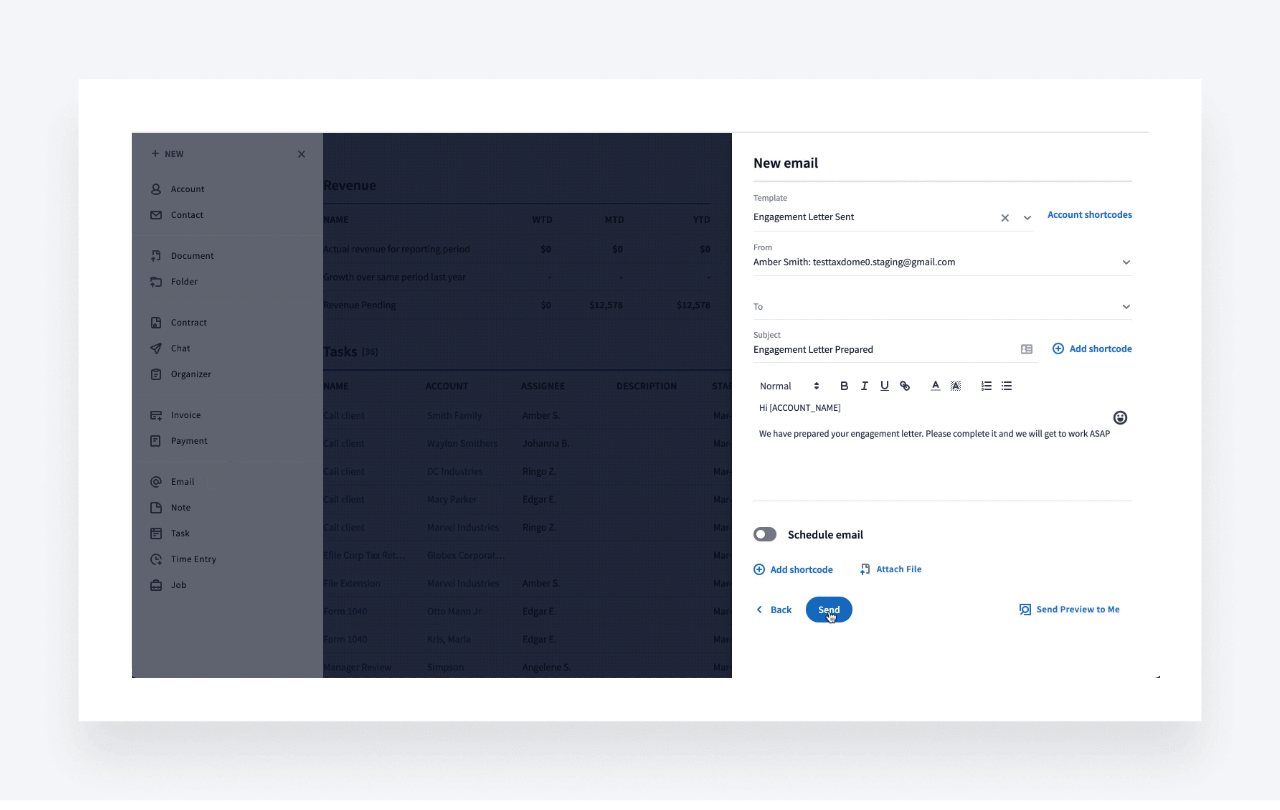 In one of our previous updates, we moved secure message creation to the right sidebar. With this update, you now have a more unified and predictable user experience across TaxDome. 
As a reminder: you can still use custom email templates to save time, especially when you need to email clients in bulk. Also, contact shortcodes help you add more personal touch (Hi [Name]!) to your emails.
What's Next
Did you notice a sneak peek on the previous image? Soon, you will be able to automate sending emails by scheduling them inside TaxDome.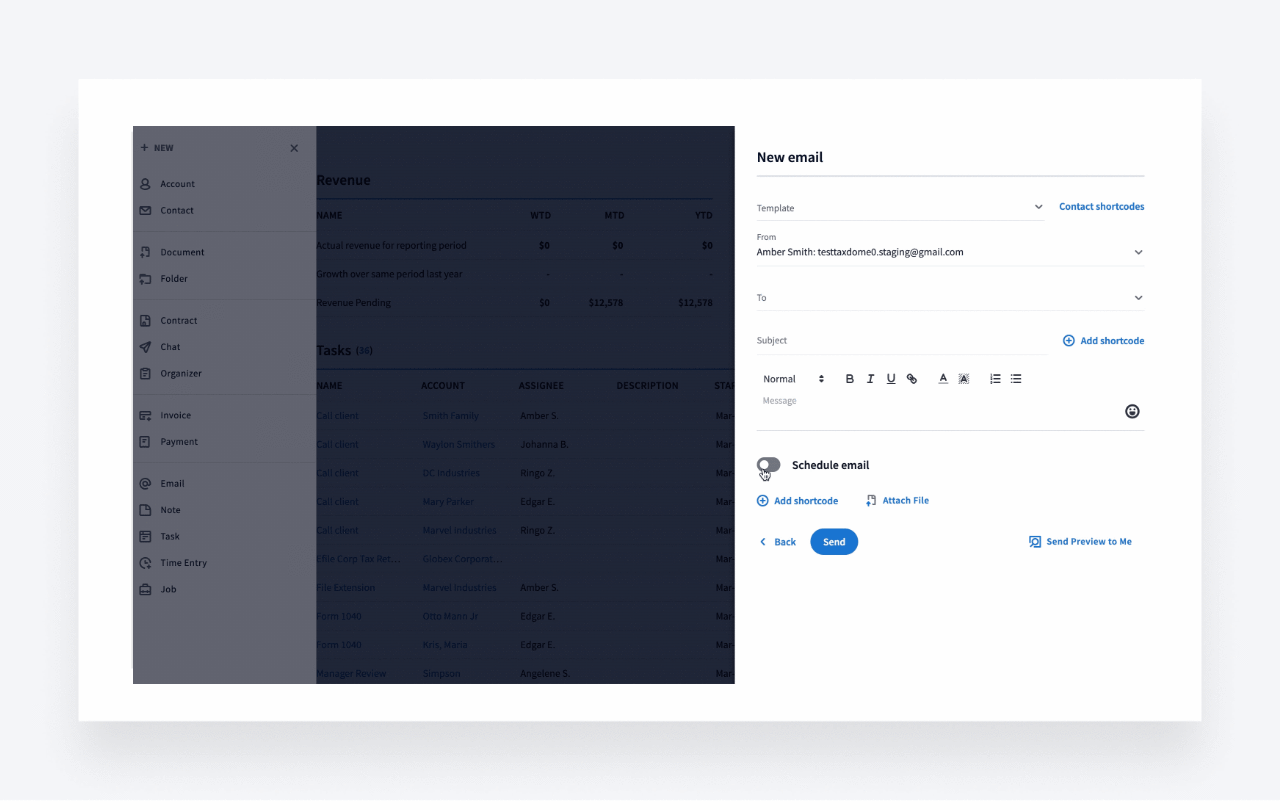 What other improvements would you like to add to creating emails? Share your ideas in our Feature Request Board!