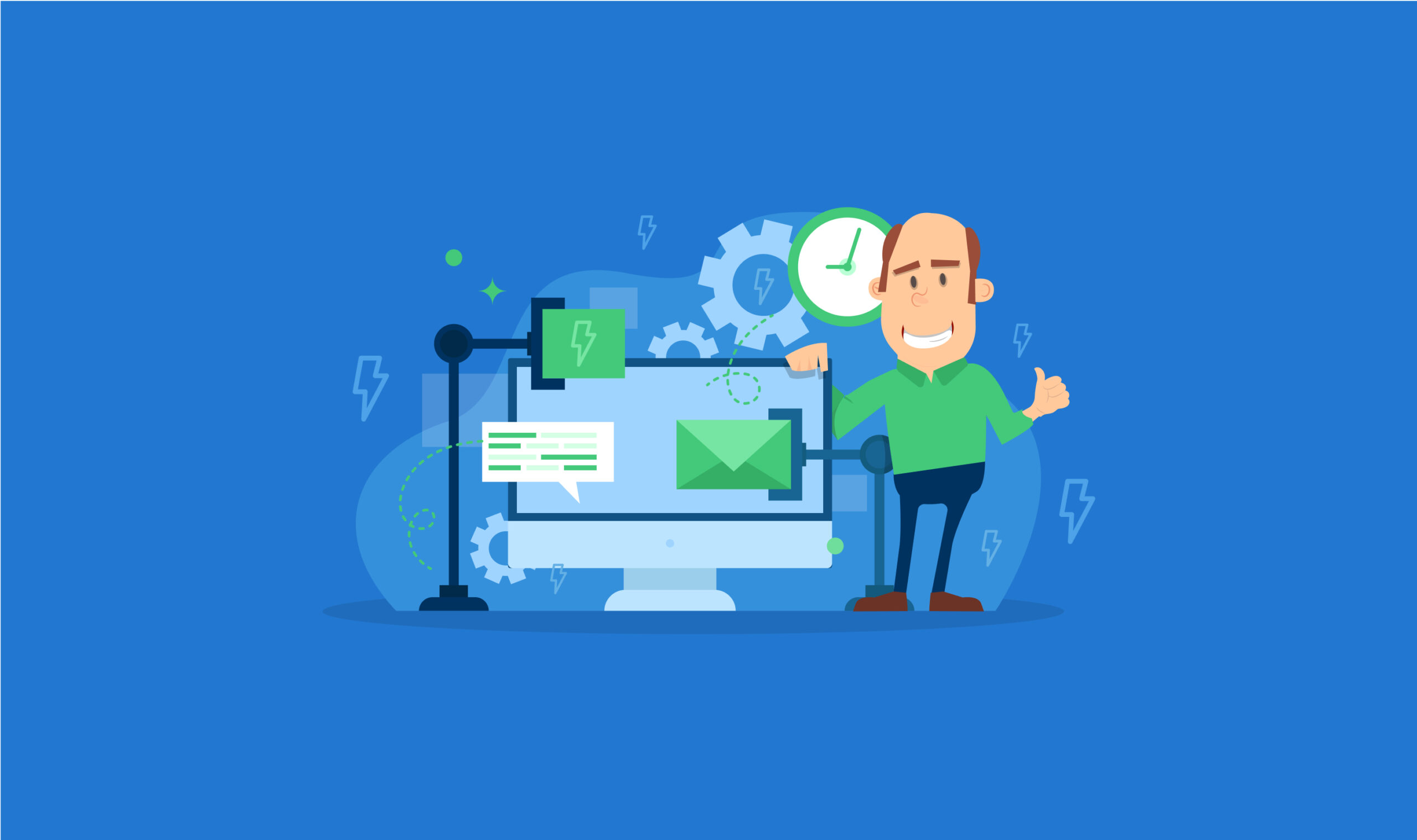 Onboarding new clients is essential as it sets the tone of your future working relationship and your productivity as a tax professional. This process is often time consuming, but it does not have to be.
At TaxDome, we aim to automate your accounting workflow starting from the very first step — lead capture and new client onboarding. So if you're looking to incorporate accounting automation into your firm, here's a how-to guide to get you started.
How can you onboard new clients without lifting a finger?
A solid client onboarding process saves you and your clients time. Here are the most common steps needed for different types of tax and accounting practices:
Lead capture: record basic details such as name, contact information, services they're interested in, etc.

Segment clients and apply internal CRM tags.

Prepare and send welcome email.

Prepare and send contract.

Prepare and send organizers specific to their requested services.

Review documents & manually enter data into your CRM.
Using TaxDome tax workflow automation you can eliminate yourself from this process completely. We'll outline in the blog post below how it works and some specific use cases. If you are already using TaxDome, please see our help area on how to set this up in your Settings.
Lead capture
Do you have a website? Streamline lead capture using the TaxDome sign up form. You can set up custom questions to determine what services the client is interested in, store their contact information, and trigger automations depending on their answers.
By the time you get involved, your client has already been pre-screened, your onboarding "interview" has been conducted, welcome/how we work emails sent, and the client knows exactly what they need to do next.
Your clients can sign up any time of day and receive instant responses, without your manual intervention.
See how Boundless Tax automated their lead capture process.
Apply internal CRM tags
Tags are perfect to quickly find the right clients and send targeted communications and segment workflows. Now, imagine that your clients are auto-organized automatically in your CRM.
That's precisely what TaxDome allows you to do: through automated actions, depending on what clients answer, you can trigger tags to be applied to help segment your clients: bookkeeping, personal tax, sales tax, and any other service you provide to help you filter for them in future.
Welcome emails
Welcome emails set expectations and inform your clients how you conduct business and ensure a seamless process going forward. They're essential part of onboarding and can be sent to new clients automatically on your behalf. We went a bit further and prepared ready-made templates that you can utilize to make you even more productive.
Preparing and sending contracts
Contracts are essential because they outline the legal relationship between your firm and client. The contract may include payment terms, which services will be delivered, remedies for breach of contract, etc. Contracts are critical in that they defend you and your firm if there is ever a disagreement.
Different services may require different contracts. A bookkeeping engagement is not the same as a personal tax preparation engagement, and so forth.
If your workflow involves manually preparing the contract (even by copy pasting from ready-made templates, this still takes time), uploading the prepared PDF to Docusign, sending and waiting for clients' response, we have good news: you don't have to do it anymore. With TaxDome's automated actions, you can fully remove yourself from this process and automate the above.
Your clients will automatically receive the contract in their email (and push notification if they installed the mobile app) which will open the contract for them to sign. And, if they enter their portal not through the contract link, they will be able to see the contract in their to-do, along with any other items awaiting their response.
Decrease time spent on manual tasks with TaxDome. Join our daily demo:
Join demo
Requesting documents
You don't need to manually request documents anymore. Using TaxDome's tax workflow automation, it's easy to create a list of documents you need from clients and send it via secure message. It's mobile friendly and similar to texting on WhatsApp, but 100% secure and integrated with your portal.
Surely, these lists will differ depending on services your clients need, we'll automatically map the right one for you.
And, if your clients forget to respond, you can set up auto-reminders to remind them, all without your manual intervention.
Sending organizers
Unlike messages with short task lists, organizers are long-form information gathering tools. If you use organizers in your practice, you can quickly create templates (or use ours as well) to send them to clients automatically. You can have as many organizers as you need depending on services your firm provides.
Forget paper PDFs, TaxDome organizers are fully customizable and mobile-friendly. They auto-save and your clients can complete them while watching Netflix on the couch, yet providing you with critical information you need to proceed to next steps.
Reviewing documents
This is the first step when you actually need to be involved. By this time, all emails and documents your clients sent you are saved in one place — their client profile — and sorted automatically the way you want them to.
However, lack of manual involvement doesn't mean you are in the dark and unaware of client updates. TaxDome's smart notification center (Inbox+) is designed to give you and your team a 360°view over all processes within your firm.
And this step wraps up basic onboarding. We know, automations take some time to set up (TaxDome's templates and free 1:1 white-glove onboarding sessions are here to help). But once set up, they work restlessly to save you and your staff time while improving your firm's efficiency.